This app makes it easier to follow AuroraWatch for people who aren't always glued to social media. The app will notify you when the Aurora may be seen from the UK using real time data based on geomagnetic activity.      Prof. Jim Wild, Lancaster University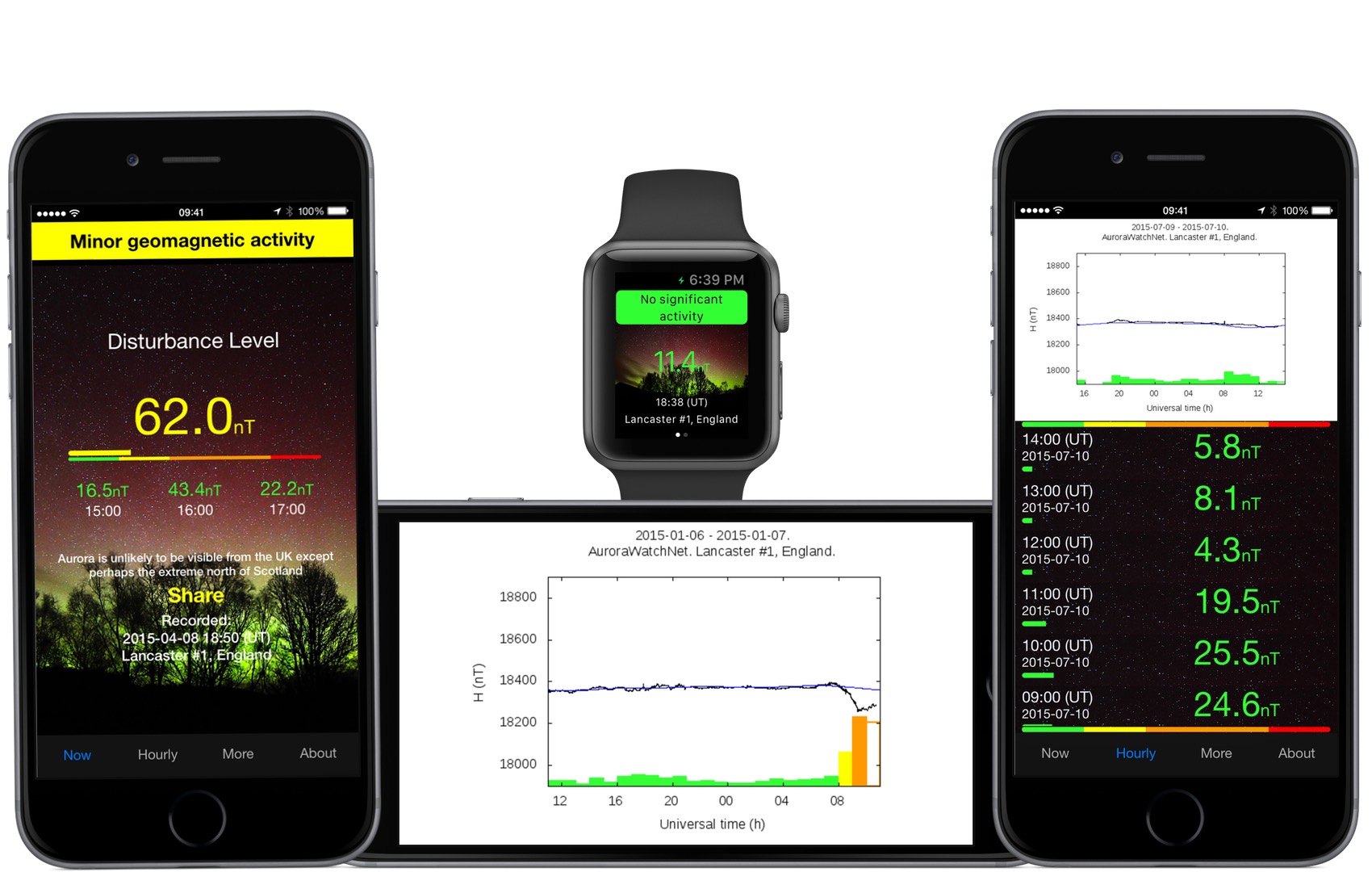 Aurora Borealis (Northern Lights) Alerts
The aurora borealis (or northern lights) is a spectacular natural phenomenon which can occasionally be seen in the night sky over Britain. Once seen, it is never forgotten.
AuroraWatch UK allows you to monitor geomagnetic activity in real time, and will let you know when aurora may be visible from the UK.
Real Time Aurora Alerts
Real time alerts delivered to the AuroraWatch UK iPhone & iPad app, so you will know when to look out for aurora wherever you are.
Lancaster University
The AuroraWatch UK iPhone & iPad app is developed in association with AuroraWatch UK, to give you real time alerts.
Today Widget
Today widget allows quick access to current activity on iOS 8 and above.
Apple Watch
Access the latest information and alerts direct to your Apple Watch.
Users Love AuroraWatch UK
We think you'll love AuroraWatch UK, just like these lovely people.
Brilliant App. Really simple with live data and alerts. Just what you need to know when to look out for this spectacular natural phenomena.
Thanks to this app, we caught the lights after a particularly strong solar storm so thank you for that. The scale is easy to understand and the additional features help a lot when aurora watching.     -Mal7921
Unique data well presented. This app gives hourly activity and alerts. Simple and unobtrusive. Love it!     – RichInHants