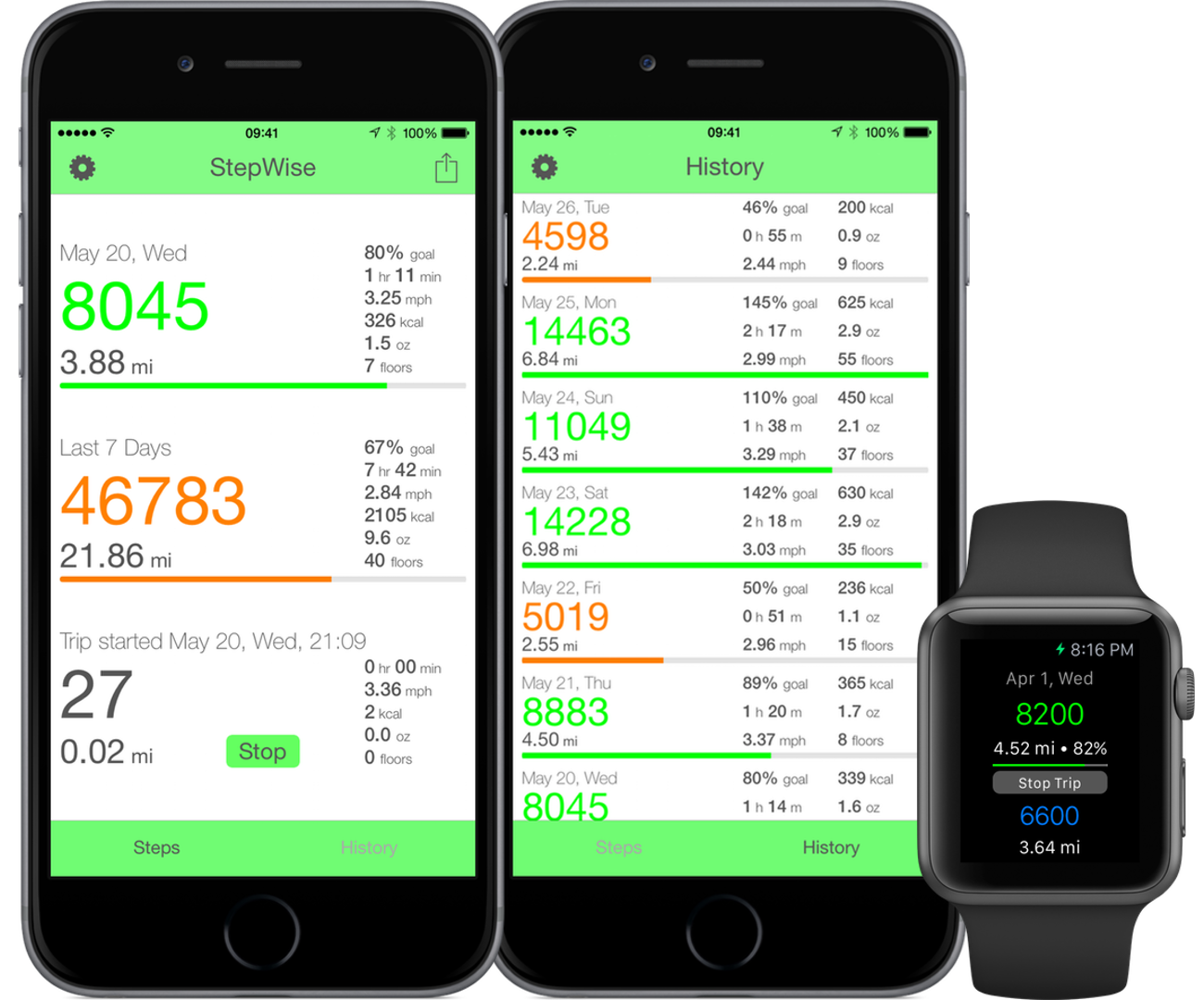 Want to get fit?
StepWise is a free iPhone pedometer & iPhone step counter and HealthKit calorie counter and weight loss fitness tracker.
StepWise is designed to help users who wish to track their steps and monitor calorie burn, and allows easy weight loss tracking and daily motivational messages. A great aid for diet and weight loss.
Clear Display
Easily view your step count, distance, calories burned, average speed, fat burn, floors climbed, and active time.
HealthKit Integration
StepWise step counter fully integrates with HealthKit, adding calories and BMI.
Today Widget
Quickly view your step count in the easy to access Today Widget with StepWise edometer.

Goal & Alerts
iPhone pedometer & step counter; Set a goal, and see your progress. Get daily alerts as to your progress.
Users Love StepWise, the iPhone Pedometer
We think you'll love StepWise, just like these lovely people.
Perfect Utility – Most complex walking tracker app on the AppStore + intuitive & clear design
"Works perfectly! " "Fantastic " "Absolutely love this app"